Did you know that carbon monoxide poisoning is the second most common type of poisoning in the United States? Although carbon monoxide poisoning is more common during the winter, it can occur at anytime. Carbon monoxide is produced when carbon-based fuels like propane, charcoal, natural gas, gasoline (or something similar) fail to burn completely.
Midwest Comfort Homes is one of the premier restoration companies in Kansas City offering smoke, fire, and water damage restoration in Kansas City. We have seen firsthand the tragic consequences of fires, floods, and even carbon monoxide poisoning. We are here to help if your home is damaged, but we also care about prevention.
How to Prevent Carbon Monoxide Poisoning
Don't run your car inside your garage––even if the garage door is open.
Ensure adequate ventilation when using gas or propane heaters or gas-powered generators.
Never use a gas-powered generator indoors.
Use your gas range for cooking, not for heating the kitchen.
Have your gas-powered appliances (heaters, stove, oven, etc.) inspected yearly.
Have your chimney cleaned and inspected each year.
Install carbon monoxide detectors in your home.
Carbon Monoxide Detectors
Carbon monoxide detectors are available at most home goods stores and hardware stores. For best results and maximum efficiency, we suggest purchasing a combination smoke alarm and carbon monoxide detector. Carbon monoxide is an odorless, tasteless gas, so you need a detector to alert you of its presence.

Gas Leak Detectors
Contrary to popular belief, carbon monoxide detectors do not alert you of a natural gas or propane leak. For maximum safety in your home, we recommend placing a gas leak detector adjacent to any gas-powered appliances (water heaters, furnaces, ranges, etc.) Gas leaks are more noticeable than carbon monoxide leaks but may go unnoticed if you aren't in the same room.
Home restoration companies in Kansas City can help you recover from accidents in your home, but prevention is up to you!
Hopefully, your home will never flood or catch fire, but if it does, we can help. We love helping people repair their homes and businesses. As Kansas City restoration contractors, we can help you quickly get your home repaired after a fire or offer other Kansas City home restoration services as needed. Whatever you need, we are here to help.
It's Not Business; It's Personal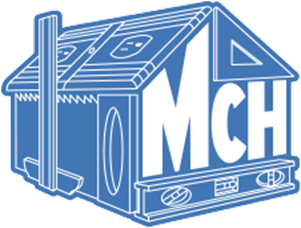 The desire to help families recover from a disaster is the driving force behind Midwest Comfort Homes. We are not just another company offering fire and smoke damage restoration in Kansas City. We are here to support you during this emotional time. We want to help you get back into your home as quickly as possible. We know better than most that this isn't business, it's personal.
Call us, and we can get your home back together again. We are one of the best residential and commercial restoration companies in Kansas City with years of experience helping people like you.
MIDWEST COMFORT HOMES • 1100 SW 24th Street Court • Blue Springs, MO 64015