Fire Damage Restoration in Kansas City–Commercial Fire Damage Restoration Project–Midwest Comfort Homes recently helped a local small business owner when their families cupcake bakery suffered a tragic fire loss.  The community now has an even better local bakery to meet after this restoration project's amazing results were finished.
Our experienced team is here for more than just disaster restoration. We also specialize in renovation and remodeling services. As licensed Class A contractors, our specialized engineering knowledge and training place us a step ahead of the competition.  We go the extra mile, because we know any remodeling decision you make isn't just business – it's personal. Whether your kitchen cabinets need a facelift, your flooring needs an upgrade, or your walls could use a fresh coat of paint, our team will bring your vision to life. We will walk with you every step of the way, and give you the home you've always wanted. Contact us today to learn more!

Our staff at Midwest Comfort Homes has the knowledge and experience to provide you with expert assistance you need throughout the entirety of your disaster restoration project. As a respected Kansas City restoration contractor, you can count on MHC for honesty and unmatched customer service every step of the way. In fact, our co-owner Travis Thonen was just a child when his family's home was destroyed by a fire. Travis and the rest of our staff understand how important it is to have a partner you can trust during the restoration process.  
One thing that sets us apart from other restoration companies in Kansas City is that we genuinely care about each client. We know that to you, this project is not business, it is personal. Our employees are compassionate and understand the challenges that come with having to rebuild or restore a structure. We know that you have lots of decisions to make regarding the future of your home or business, so you deserve a restoration contractor in Kansas City that is always looking out for your best interest.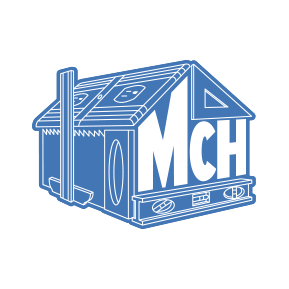 AT MIDWEST COMFORT HOMES. We are your Fire Damage Restoration in Kansas City
Call us, and we can get your home back together again. We are a fully licensed restoration company offering fire damage restoration in Kansas City with years of experience helping people like you.
Contact us today.  MIDWEST COMFORT HOMES • 1100 SW 24th Street Court • Blue Springs, MO 64015
(816) 988-8297 • service@mchrestore.com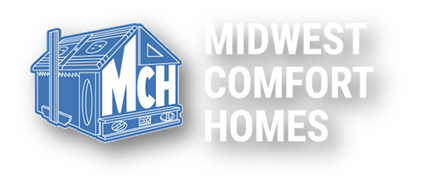 It's not business.
It's personal.
The driving force behind Midwest Comfort Homes is to be among the most trusted and respected home restoration companies in Kansas City. We will communicate with you throughout the entire restoration process to make sure you're well informed each step of the way. Our Kansas City restoration contractors will make sure you know what comes next and give you a clear timeline for project completion. Home Restoration Companies Kansas City will also be in close contact with your insurance company to ensure each step of the restoration is handled properly.