Fire Damage Restoration in Kansas City: How Fires Can Damage Your Business or Commercial Property In Unexpected Ways-Structure fires caused over $12 billion in property damage in 2019, according to the Insurance Information Institute. 
Fires are scary and sudden, they can damage your property in many ways you would expect. Things like personal belongings, paperwork, and furniture can all be burned beyond repair. Although, some of the most detrimental effects of fires are the damages they cause that you don't expect. Below are three unexpected ways a fire can damage your business. 
Restoring a building after fire damage can take weeks or even months. Throughout this time, business operations have to go through an added layer of complexity. 
The office may no longer be the best place to host client meetings or maybe customers can't eat inside the restaurant due to damages. Regardless of industry, the aftermath of a fire disrupts business operations. 
Restoring Life. Fire Damage Restoration in Kansas City
One advantage businesses of today's era have over businesses of the past, is that COVID-19 forced us to think of creative ways to operate without a physical location. Some brick-and-mortar businesses such as restaurants and hotels function much better in person, but most businesses in those industries figured out temporary solutions that kept them afloat for over a year while social distancing was at its peak. 
In preparation for the possibility of a fire, we recommend hanging onto and even improving upon your COVID-19-band-aid-solutions. If they were enough to get you through a year of social distancing, they should be good enough to uphold business operations for the few months it will take to restore your building after a fire has occurred. 
Did you know that survey data shows 81% of applicants would reject a job offer if they didn't like the work space environment?
For this reason, companies spend substantial amounts of money designing visually appealing work areas for their employees. People are both happier and more efficient when they're working in a clean, well-designed environment.
Fires have lasting effects on work environments. Things like burn marks, a lingering smell, and low air quality can hurt employee morale. Employees may look around at lasting damages and decide to search for other employment opportunities. 

Furthermore, a lack of aesthetic appeal can indicate low quality. Customers will see damages and can be even less understanding than employees. If a fire causes your building to develop some noticeable eyesores, you may find customers are turning around at the door and opting to shop elsewhere. 
To retain customers and employees, do two things: First, restore your building to its original form as quickly as possible. Second, manage the expectations through clear and frequent communication. If weeks go by and employees are still looking at scorches on the walls, they can begin to think the company simply doesn't care. By keeping employees informed on restoration plans and timelines, they'll feel in the loop, and be much more understanding of the situation.
We don't always remember to "upload to the cloud". Sometimes we're working inside Microsoft office and the only place our documents exist is on internal hard drives. 
A fire can damage an organization's computers to the point that these files are lost forever. In the blink of an eye, financial transactions, contracts, client lists, emails, and strategic plans can all be lost.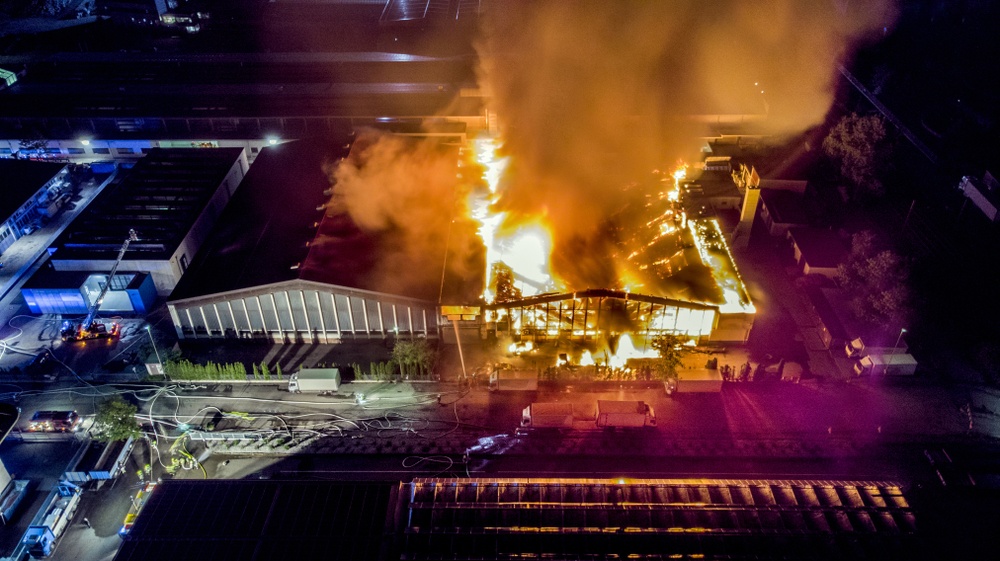 Recreating these documents can take quite a while and hurt businesses severely. As a proactive measure, it's best practice to upload to the cloud whenever possible. You don't want to get set back weeks because your laptop was the only place a file existed. 
As you can see, fires impact business operations in many ways. Damage after a fire is inevitable. It's out of anyone's control. Our control lies in how we respond. 
That's why it's important to partner with an experienced fire disaster restoration company that can mitigate some of the ways fires impact businesses. Fire restoration companies can reduce the total time business is interrupted, they can repair damages from fires faster than other maintenance companies, and they can fix fire-related damages at a discount. 
Do you have a property within a 40-mile radius of the Kansas City metro area? Midwest Comfort Homes can help get your business running like normal as quickly as possible after it's damaged. We have years of experience restoring buildings after fire damage, we're well aware of how stressful the process can be and in turn, we pridefully implement a people-first approach to fire damage restoration. For more on our services, check out our fire and smoke restoration page.
AT MIDWEST COMFORT HOMES. We are your Restoration Contractors in Kansas City
Call us, and we can get your home back together again. We are a fully licensed restoration company offering fire damage restoration in Kansas City with years of experience helping people like you.
Contact us today.  MIDWEST COMFORT HOMES • 1100 SW 24th Street Court • Blue Springs, MO 64015
(816) 988-8297 • service@mchrestore.com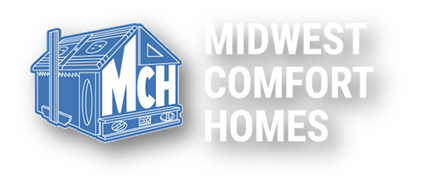 It's not business.
It's personal.
The driving force behind Midwest Comfort Homes is to be among the most trusted and respected home restoration companies in Kansas City. We will communicate with you throughout the entire restoration process to make sure you're well informed each step of the way. Our Kansas City restoration contractors will make sure you know what comes next and give you a clear timeline for project completion. Home Restoration Companies Kansas City will also be in close contact with your insurance company to ensure each step of the restoration is handled properly.