At Midwest Comfort Homes, we offer Kansas City water damage services. From experience, we know that in most home disasters, a fast response time is critical for mitigating damage, saving lives, and reducing property damage. With that in mind, we suggest everyone have smoke alarms, carbon monoxide detectors, and flood sensors installed in their homes. While most people are familiar with smoke alarms and carbon monoxide detectors, we recognize that flood sensors are not as well known. If you are interested in understanding flood alarms better, this is some basic information you may benefit from:
What are Flood Sensors?
A flood sensor detects the presence of water on or near the water sensor. Flood sensors are often installed under sinks, bathtubs, water heaters, appliances, and basements. Flood sensors are also called water alarms because they activate an audible alarm when triggered.
What are the Benefits of Flood Sensors?
If you aren't in the immediate vicinity of a leak when it occurs, it may take you hours or even days to recognize the problem. On the other hand, if you have flood sensors, you will be notified almost immediately when a leak occurs. This will give you a significant advantage in stopping the leak and drying things up before significant damage occurs. Homes with flood sensors are much less likely to incur significant damage and require Kansas City home restoration services.
What are the Limitations of Flood Sensors?
Some flood sensors on the market rely on your home's AC power to work or your home's WIFI network to send alerts. We suggest you avoid sensors without battery backup and their own audio alarm.
How Expensive are Flood Sensors?
The most basic flood sensors start around fifteen dollars each, and the most advanced sensors with text message alerts and the capability of shutting your water off automatically run between $250 – $500. Even the most expensive flood sensors are worth the price tag if they prevent damage to your home and the need for Kansas City restoration services.

Hopefully, your home will never flood, but if it does, we can help. We love helping people repair their homes and businesses. Our Kansas City restoration contractors can help you quickly get your home repaired after a flood or offer fire and smoke damage restoration in Kansas City. Whatever you need, we are here to help.
It's Not Business; It's Personal
The desire to help families recover from a disaster is the driving force behind Midwest Comfort Homes. We are not just another home and office restoration company in Kansas City; we are here to support you during this emotional time. We want to help you get back into your home as quickly as possible. Because we know better than most that this isn't business, it's personal.
Call us, and we can get your home back together again. We are a fully licensed residential and office restoration company in Kansas City with years of experience helping people rebuild their homes and businesses.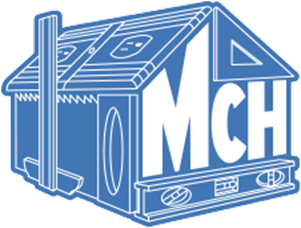 MIDWEST COMFORT HOMES • 1100 SW 24th Street Court • Blue Springs, MO 64015