Home Restoration Companies Kansas City Shoe Devastating Mold damage restoration project in Shawnee, KS—Midwest Comfort Homes helped a couple in Shawnee, KS repair their mold damaged home. The house had sat vacant for some time, allowing mold to run rampant. During the four week project, the MCH team were able to contain the mold before testing it properly to evaluate a removal process. The mold was then removed and the house restored.
Midwest Comfort Homes is a trustworthy and reliable restoration company in Kansas City. We are proud to be a locally owned and operated business that serves the greater Kansas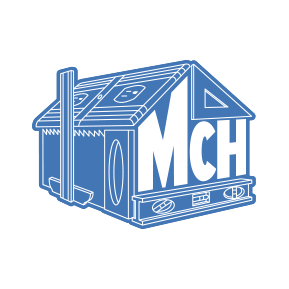 City metropolitan area. 
But we are more than just a restoration company. And we know this is personal. Our team of highly skilled and trained individuals will be a partner you can trust throughout your project. Midwest Comfort Home's results will surpass those you would receive from other restoration companies. Our restoration contractors in Kansas City will assist you every step of the way, from the insurance process to the restoration of your home or business. Our highest priority is to help get your life back to normal as quickly and efficiently as possible.  
Disaster Mitigation

Standing water needs to be dried out as soon as possible. Call a disaster mitigation company to dry out and remediate the damage. Disaster mitigation is the process of reducing or preventing damage caused by a disaster such as flooding or sewage backup. Before restoration work can begin, a disaster mitigation company will clean out the damaged space, leaving a blank slate for the restoration process.
Call us today at 816-988-8297 and our team will dispatch someone promptly.

Contact your insurance carrier, who will work with the mitigation company to remediate the damage.

Contact MCH, who will send a certified technician to conduct a walk-through inspection, creating a 3D scan of the damage. Following the inspection, a detailed damage report will be created which is sent to your insurance carrier. MCH will contact and work with your insurance adjuster for rapid restoration bid approval.

Once the disaster mitigation process is finished, MCH will begin restoration work.
AT MIDWEST COMFORT HOMES. We are your Restoration Contractors in Kansas City
Call us, and we can get your home back together again. We are a fully licensed restoration company offering fire damage restoration in Kansas City with years of experience helping people like you.
Contact us today.  MIDWEST COMFORT HOMES • 1100 SW 24th Street Court • Blue Springs, MO 64015
(816) 988-8297 • service@mchrestore.com
It's not business.
It's personal.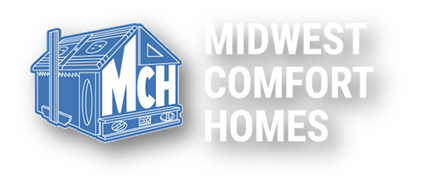 The driving force behind Midwest Comfort Homes is to be among the most trusted and respected home restoration companies in Kansas City. We will communicate with you throughout the entire restoration process to make sure you're well informed each step of the way. Our Kansas City restoration contractors will make sure you know what comes next and give you a clear timeline for project completion. Home Restoration Companies Kansas City will also be in close contact with your insurance company to ensure each step of the restoration is handled properly.