There are nearly 1,000 house fires every day in the United States. Fires can devastate your home, cause devastating injuries, and even death. Your first line of defense against a fire is a quality smoke detector. Do you have one? Did you know that the probability of fire-related death in a home is cut in half when smoke detectors are present and working correctly?
At Midwest Comfort Homes, we can help you with Kansas City water damage services and fire damage services, but prevention is always best. If you don't have smoke detectors or if you need to replace your current detectors, these are features you should look for:
Ionization-Type Smoke Alarms
There are two primary types of smoke detectors––ionization and photoelectric. Ionization-type detectors can sense smoke when it passes between a set of electrodes in the detector. This type of detector is generally best at detecting smoke from a flame (vs. a smoldering fire without any flames).
Photoelectric-Type Smoke Alarms
Photoelectric smoke detectors sense smoke when a photosensitive cell detects that light is interrupted by smoke particles. This type of detector is most effective at detecting smoke from a smoldering fire.
Standard smoke detectors are usually either ionization-type, photoelectric-type, or feature both smoke detection systems. For the best results, choose a detector with both technologies.
Carbon Monoxide Detection
Carbon monoxide is the second most common source of poisoning in the United States but can be easily detected with a carbon monoxide detector. Carbon monoxide is the product of the incomplete combustion of carbon fuels, such as wood, gasoline, coal, propane, natural gas, or heating oil. We always recommend using smoke detectors and carbon monoxide detectors in any home that uses these products for heating or cooking.

Fire Alarm Systems
Fire alarm systems feature a smoke detection mechanism (at least one), a carbon monoxide detection mechanism, an alert system, possibly a heat detection mechanism, and are often connected to a water sprinkler system. Fire alarm systems are most common in public buildings, office buildings, schools, etc.
Power Sources
A smoke detector can be battery-powered or hardwired to the home electrical system with an additional battery backup.
Smart Smoke Detectors
If smoke is detected while you are away from home, a smart smoke detector can send an alert directly to your phone. This is an excellent feature for anyone who leaves their home empty regularly.
What if a Fire Occurs in My Home?
If a fire does occur in your home, your smoke detector will alert you of the problem, but you will have to get out fast and call the fire department. If significant damage occurs, Midwest Comfort Homes can help you restore your home from fire damage, and we also offer Kansas City water damage services. Water damage services are standard whenever the fire department puts out a fire with water. If a fire damages your office, we are also a full-service office restoration company in Kansas City.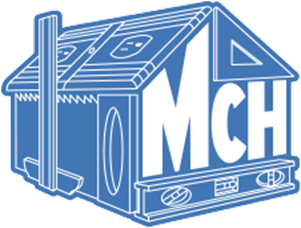 Hopefully, your home will never flood, but if it does, we can help. We love helping people repair their homes and businesses. As restoration contractors in Kansas City, we can help you quickly get your home repaired after a flood or offer other restoration services in Kansas City as needed. Whatever you need, we are here to help.
It's Not Business; It's Personal
The desire to help families recover from a disaster is the driving force behind Midwest Comfort Homes. We are not just another company offering fire and storm damage restoration in Kansas City; we are here to support you during this emotional time. We want to help you get back into your home as quickly as possible. Because we know better than most that this isn't business, it's personal.
Call us, and we can get your home back together again. We are a fully licensed residential and commercial restoration company with years of experience helping people with Kansas City fire and storm repair.
MIDWEST COMFORT HOMES • 1100 SW 24th Street Court • Blue Springs, MO 64015