Kansas City Fire and Storm Repair—What Are You Required To Do When A Tenant Dies In Your Property?–Most landlords worry about what they would do if a tragic incident occurred on their property.  One of the scariest and most serious events that can happen is having a renter die in your property. This can be an overwhelming experience for even the most well-seasoned property managers. It's important to be as prepared as possible to navigate the death of a tenant with dignity for all involved. 
The first thing to remember with a tenant death is to check into all of your local and state laws. You might even need to seek legal advice to understand the nuances of your particular situation. But, here are a few quick tips to help you understand a clear course of action:
You might think that when a tenant dies, their contract is automatically void. However, when a tenant dies, their lease actually remains an active contract. You need to dig into your local laws to discern your responsibilities and your rights. 
It is important to contact the next of kin or the executor of the renter's estate and ask for a written notice of the person's death. This can have financial implications for any losses you might incur during the process of clearing out your property in a delicate manner for the grieving family. 

If the deceased renter had an annual contract, the estate will be responsible for lease payments until the lease expires. However,

the official written notice of the renter's death usually acts as a 30-day notice to end the lease. 
Because of the sensitive nature of these circumstances, keep excellent records. Create a paper trail of all interactions and actions taken during the process for financial and legal purposes.

A deceased renter's security deposit can be used to pay any unpaid rent, restoration cleaning services, or any extensive damage to the property. Make sure to make an itemized list of these costs. Whatever portion is unused can be sent to the deceased tenant's executor.

In a situation where you are owed more than the security deposit, you can petition the estate for reimbursement. 
If you are the person who discovers the deceased body in your property, immediately call the police. They will be able to direct the process of contacting family members and govern moving the body out of your rental residence.
At this point, call someone who can be with you and verify your movements around the property. Do not touch any of the deceased's personal effects, in fact, leave the space alone as much as possible. But, secure the property, and make sure to check for pets.

At this point, the deceased tenant's personal belongings will need to be moved out of your property. It is vitally important to interact with the family compassionately and consider the grief they may be going through. Work with the family members to create a plan for the renter's belongings. In the long run, you need to work to avoid any strife and make this as peaceful a process as possible. A landlord does not have a right to remove those tenant's belongings.

 

For security, consider changing the locks to make sure the tenant's belongings are secure until the executor has a key and can manage the tenant's things.

If there is no family to remove the tenant's belongings, research your state's laws on "abandoned tenant property" in reference to a tenant's death.
One of the best ways to be prepared for the unthinkable is to make sure that you have an emergency contact from all of your tenants; request an update to this information at least annually.

Once the family has removed all personal effects of the deceased, check to see that the property is cleared out to your standards. Then request that the next of kin sign a "release to the rights of possession" form. Once that is completed, you are able to begin full management of the property again. We recommend bringing in a professional to prepare it for a new renter.

And lastly, partner with an established disaster restoration contractor who has experience in trauma and biohazard damage restoration. 
At some point or another, you will experience a death on one of your properties. Preparing for this inevitable situation is key to making sure that you are covered and the sensitive nature of the situation is handled with the utmost care.
One of the most highly ranked companies providing these services in Kansas City, MO and its surrounding areas is Midwest Comfort Homes. They promise to guide you through the emotional process of restoring your property to a comfortable and inviting living space.
Call Midwest Comfort Homes today to set up an appointment to discuss
AT MIDWEST COMFORT HOMES. We are your Kansas City Fire and Storm Repair
Call us, and we can get your home back together again. We are a fully licensed restoration company offering fire damage restoration in Kansas City with years of experience helping people like you.
Contact us today.  MIDWEST COMFORT HOMES • 1100 SW 24th Street Court • Blue Springs, MO 64015
(816) 988-8297 • service@mchrestore.com
It's not business.Kansas City Fire and Storm Repair It's personal.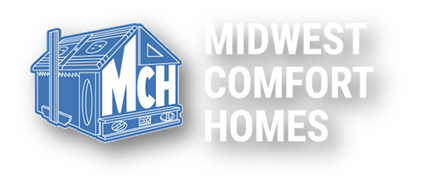 The driving force behind Midwest Comfort Homes is to be among the most trusted and respected home restoration companies in Kansas City. We will communicate with you throughout the entire restoration process to make sure you're well informed each step of the way. Our Counting the solution, not the problem Kansas City Fire and Storm Repair will make sure you know what comes next and give you a clear timeline for project completion. Home Restoration Companies Kansas City will also be in close contact with your insurance company to ensure each step of the restoration is handled properly.