#1 Kansas City Home Restoration Services: What Kansas and Missouri Property Owners Need to Know–Do you keep an annual maintenance calendar for your property? Does it include one of the most critical parts of your home or business building? National Roofing Week (June 5-11 2022) is designated by the National Roofing Contractors Association (NRCA) as an important educational opportunity on preventative maintenance for homeowners, commercial property owners, and property managers. 
According to the NRCA, homeowners should inspect their roofs at least twice a year, for the same reason that household HVAC systems receive biannual maintenance. Air conditioners and heaters can avoid system malfunctions, especially in the event of extreme weather, if machinery defects are caught early during a routine inspection.
The same logic applies to roof inspections. By enlisting the help of a professional for tasks like disposing of gutter and downspout build-up and to inspect roofs for weakened shingles from unwanted waste and rubble, homeowners can strengthen the performance of their roof for when it matters most–in the event of a significant storm. Such an event often leaves homeowners at a loss, questioning the best path forward.
Luckily, you do not have to wait 6 months for National Roofing Week to learn the best steps to take after a damaging storm. Read on to learn more about what storm damage looks like and how to troubleshoot a damaged roof. Do not let a compromised roof become a liability to the rest of your Kansas or Missouri property.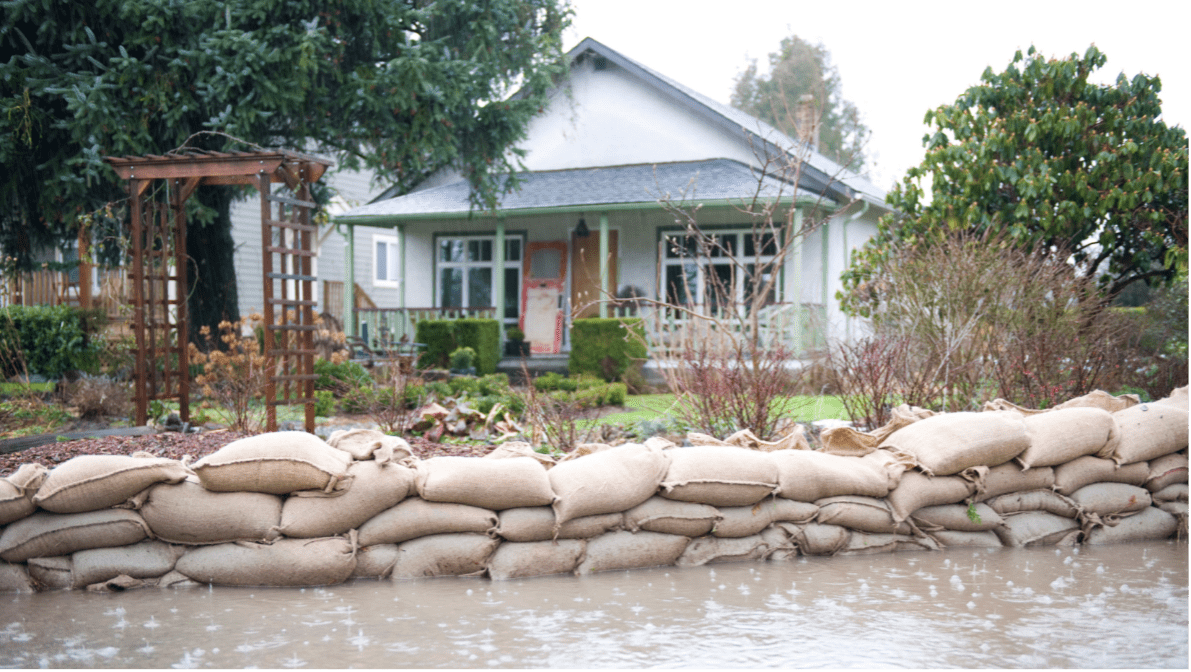 According to the National Weather Service, wind and hail are the two most common types of severe weather to be concerned about when a weather watch or weather warning is issued. This is because of the damage they can do not only to people, but also to residential or commercial properties. Here is what homeowners and business owners need to know about the impact of wind and hail on a roof.
Structural damage occurs with "downburst winds" as low as 45 mph, which is a wind gust speed that is reached in most thunderstorms. After such a storm, be on the lookout for telltale signs of damage.
Shingle Damage:

Shingles should be

smooth and even

on your roof; if shingles are broken, wavy, or missing altogether, then there is cause for concern. Additionally, look for granule loss in the gutters; that is also a sign of weakened shingles.

Soffit or Fascia Damage:

Less well-known than shingle damage, though something to keep an eye on, is damage to the

soffit or fascia

. The soffit lies under the rafter tails of a home. The fascia is the horizontal band located towards the end of the rafters. High winds tend to peel the paint of the soffit or fascia. This can leave it exposed and vulnerable to leaks or mold. 

Chimney Damage:

Examine the ground for pieces of brick, either partial or whole, after stormy high winds; it is a common sign of

chimney damage

. Additionally, if the chimney has new cracks in the bricks, then wind damage has occurred.

Water Damage:

If the roof has

soft spots

when you walk, then that is a sign your roof is leaking, which is a serious structural problem.
Roof is missing or partially gone

Insulation is disjointed

Membrane attachment is weakened

Fasteners are uncovered

Perimeter metals are curled

Roof is leaking
Whether you are a homeowner or a commercial property owner, it is in your best interest to stay vigilant after severe weather, especially after a storm with high winds. 
Defined as "supercooled water droplets," hail is a common byproduct of severe thunderstorms and one that is particularly damaging to roofs. Hail as small as 1 inch can cause structural damage to roofs. If you notice dents on gutters or downspouts, siding or windows, or even air conditioners, then chances are your roof has been impacted by hail. Aside from these clues, here are the common signs of hail damage on your roof:
Dents or scrapes on roof vents, chimneys, skylights, or other such roof features.

Absence of surface granules on shingles, missing shingles, or curled shingles.

Wooden, clay, slate, or metal roofing will have noticeable damage in the form of chips, dents, and discoloration.
Hail damage can be classified as "functional" or "cosmetic". If the damage has impacted the roof's ability to function (i.e. withstand weather, protect the home, prevent leakage, etc.) then it is called "functional damage" and is covered by insurance. 
However, if the insurance company classifies the damage as "cosmetic," then that means the appearance of the roof is altered, but not its functionality. Insurance coverage for roof repairs becomes tricky to navigate if this is the case.
Kansas City Home Restoration Services—What You Need to Know About Insurance Coverage and Hail Damage–And How We Can Help
Hail damage is often the source of conflict between insurance companies and property owners.
According to the American Association of Insurance Services, insurance companies do not have to pay for cosmetic roof work. As such, insurance companies will look to classify damage as cosmetic to avoid a hefty payout. 
The sudden impact of a hail storm on a home or business can be devastating. It becomes all the more worrisome if homeowners must jump through hoops from the insurance company. They are left waiting for an ability to fix a roof that may never come, at least from an insurance company claims adjuster.
However, a trained professional restoration contractor, like Midwest Comfort Homes, will make sure your damage is covered and your property is protected. Expert help is crucial in a critical time and we offer that and more to our customers.
AT MIDWEST COMFORT HOMES. We are your Restoration Contractors in Kansas City
Call us, and we can get your home back together again. We are a fully licensed restoration company offering fire damage restoration in Kansas City with years of experience helping people like you.
Contact us today.  MIDWEST COMFORT HOMES • 1100 SW 24th Street Court • Blue Springs, MO 64015
(816) 988-8297 • service@mchrestore.com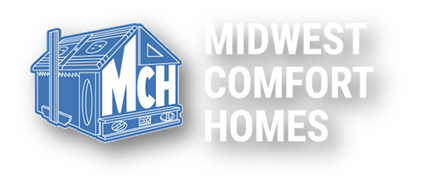 It's not business.
It's personal.
The driving force behind Midwest Comfort Homes is to be among the most trusted and respected home restoration companies in Kansas City. We will communicate with you throughout the entire restoration process to make sure you're well informed each step of the way. Our Kansas City restoration contractors will make sure you know what comes next and give you a clear timeline for project completion. Home Restoration Companies Kansas City will also be in close contact with your insurance company to ensure each step of the restoration is handled properly.