Kansas City Restoration Contractors Share "Gary's Scary Water Damage Story" –One evening this past Spring I started to fill our oversized tub in our signature bathroom. I became distracted watching while TV, and next thing I knew, I heard water running like I had never before. I sprinted to the bath to find it well overflown. This was on our main level of our house. The bathroom had two inches of water everywhere. Down below in our basement, directly below the tub, we found water pouring down through light fixtures and the ceiling.  In just 30 minutes, are house was significantly damaged.
The next day it was recommended to us to call Midwest Comfort Homes. The owner of the company came to our door the following day, and in an instant we experienced a feeling of comfort and confidence that we had found the right company. Their team arrived soon after, and they discussed the scope of work, the process that we would work through and the timetable to getting it completed.  This was all before insurance even approved the project.
The staff that did the work was top notch … they seemed to have chemistry every day.  Over the next few weeks, they were able to get the job done with the utmost competence and just as important in our eyes, minimal intrusion to our everyday living.
The final result was a house that seemed brand new! Upgraded, though it was repaired back to what would be considered "normal", it felt fresh, new and most importantly, better than ever. This team and this business is obviously the best in the industry, as we cannot think of anything that could have been done better.
We highly recommend Midwest Comfort Homes.
Gary, Kansas City
AT MIDWEST COMFORT HOMES. We are your Restoration Contractors in Kansas City
Call us, and we can get your home back together again. We are a fully licensed restoration company offering fire damage restoration in Kansas City with years of experience helping people like you.
Contact us today.  MIDWEST COMFORT HOMES • 1100 SW 24th Street Court • Blue Springs, MO 64015
(816) 988-8297 • service@mchrestore.com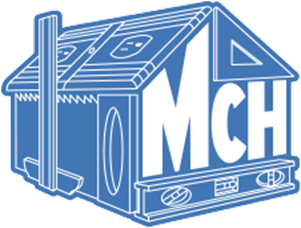 It's not business.
It's personal.

The driving force behind Midwest Comfort Homes is to be among the most trusted and respected home restoration companies in Kansas City. We will communicate with you throughout the entire restoration process to make sure you're well informed each step of the way. Our Kansas City restoration contractors will make sure you know what comes next and give you a clear timeline for project completion. Home Restoration Companies Kansas City will also be in close contact with your insurance company to ensure each step of the restoration is handled properly.