Kansas City Restoration Services Wants To Deliver Fast House Flood Recovery—A broken pipe, leaky roof, damaged appliance, clogged drain, or even clogged gutter can quickly cause all or part of your home to fill with water. Once the water has entered your home, time is of the essence. The faster you respond and clean the water out of your home, the better. Even if you need Kansas City restoration services, damage (and cost) can be significantly reduced by a fast response.
The first step is to stop the water at its source. If the water comes from a broken pipe or appliance, turn off the device or the water main before entering your home. If the water is coming from outside your home, see if you can do anything to stop it. Sometimes water flowing from uphill can be redirected by digging a shallow trench that routes the water around your home or away from an entry point.
If a large amount of water has entered your home, you need to start removing the water from your home, but go ahead and call for help as soon as possible. A home and office restoration company in Kansas City can often be at your home in less than an hour to help.

How far has the water entered your home? Is it limited to one room? Is the basement also flooded? Has it reached electrical outlets? If water has reached your electrical system, you should turn off your home's electrical system if possible or evacuate the house.
If you aren't at risk of electrical shock, start emptying any flooded areas of your home. Furniture, rugs, and other personal effects should be moved into another room, a garage, or even your lawn if it isn't raining. Once all the furniture has been removed, start getting the water out. Make use of squeegees, mops, brooms, towels, buckets, a wet vac, or anything else as best you can.
After wet areas have been dried, repair can begin. Much like fire damage restoration in Kansas City, water damage restoration should be done by an experienced professional. If water isn't dried quickly and damaged areas repaired properly, mold will grow in hidden corners of your home. Don't risk it!
Hopefully, your home will never flood, but if it does, we can help. We love helping people repair their homes and businesses. As restoration contractors in Kansas City, we can help you quickly get your home repaired after a flood or offer fire damage restoration in Kansas City as needed. Whatever you need, we are here to help.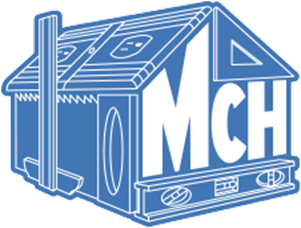 It's Not Business; It's Personal
The desire to help families recover from a disaster is the driving force behind Midwest Comfort Homes. We are not just another company offering fire and smoke damage restoration in Kansas City; we are here to support you during this emotional time. We want to help you get back into your home as quickly as possible. Because we know better than most that this isn't business, it's personal.
Call us, and we can get your home back together again. We are fully licensed residential and commercial Kansas City restoration contractors with years of experience helping people like you.
MIDWEST COMFORT HOMES • 1100 SW 24th Street Court • Blue Springs, MO 64015