Although it's easy to declare that an older and much-loved home is historic, the actual accepted definition is far more exacting. According to the National Register of  Historic Places, a home is only considered to be historic if it meets the following criteria:
It must be more than 50 years old (with one or two exceptions) 
One or more of the following conditions must be met:
It is connected to a significant historical event or is associated with events that have made a significant contribution to the broad patterns of our history. For example, the

John Wornall House

in the Brookside neighborhood of Kansas City was a field hospital for troops fighting on both sides of the Civil War.

It's connected to the life of a significant individual.

It is considered to be an embodiment of a particular architectural style, method of construction,  architect, or "master" or possess high artistic values, or represent a significant and distinguishable entity whose components may lack individual distinction. For example, the

Benner House

in Weston, MO, is an example of the Steamboat Gothic style of the late 1800s.

It has provided or will provide information important in prehistory or history.
There are also historic districts, categorized as such on either the federal, state, or local level. For example, Kansas City, Missouri, has such notable historic districts as Scarritt Point Historic District, Southmoreland Historic District, and Union Hill Historic District. Warrensburg, Missouri, is known for its Grover Street Victorian Historic District.
There are many benefits of owning a historic home, but the most important one is being able to live in a place that is beautiful, that reeks of history, and that feels special to you, the homeowner. In addition:
You may be able to take advantage of national grants and tax breaks as you restore your home. For example, if you live in the Kansas City area and are listed on the National Register of Historic Places,

you may be eligible for a 20% federal investment tax credit for income-producing properties that can be combined with a 25% state income tax credit. The Missouri tax credit applies to owner-occupied property as well.

You'll have input in neighborhood changes. For example, if you are listed in the

Kansas City Register of Historic Places

, the "design review process encourages quality design for proposed alterations to listed properties and gives any person or neighborhood a forum to comment on changes to their neighborhood."

The

Kansas Historical Society

has links to help property owners learn about preservation programs. 

You may be able to profit from hosting weddings or tours.

There's the satisfaction of owning a piece of history and of keeping it alive for the next generation and generations to come

Your home's value will hold steady or appreciate, especially if it is in a historic district.

You'll meet other like-minded homeowners who have an appreciation for historic homes.
One thing to keep in mind when you own a historic home is the importance of maintenance and the responsibility of taking care of any damage as soon as it happens in a manner that does not take away from the integrity of your one-of-a-kind building. You can't simply slap on a coat of paint or take the easiest or cheapest solution when you are the caretaker of a cherished piece of history.
Water is a common source of damage in historic homes. In fact, according to the National Trust for Historic Preservation, "no other element is as destructive to buildings as water."
Floods

Blocked or backed up sewers

Leaking dishwashers or washing machines

Burst frozen pipes

Clogged gutters

Leaking roofs

Foundation leaks and rainwater

Backed up city storm drains
In any of these cases, it is imperative to call in the experts right away. This isn't a job for your Uncle Phil who fixed his own drywall once (no offense to Uncle Phil!). You need an expert water disaster restoration contractor who has experience in historic home projects.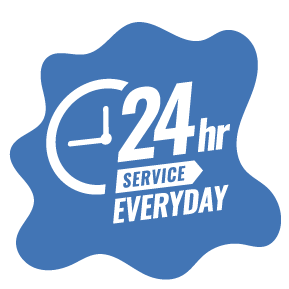 Water can easily cause structural damage, especially in historic homes.

It can cause mold and mildew, both of which can cause health issues and exacerbate allergies and asthma.

Water can stain walls and floors, ruin priceless rugs, or damage original wallpaper.

It can cause electrical damage, dangerous in its own right and capable of causing a fire.

Water can damage the foundation of the house.

It can cause problems with your insurance company.

Water can cause long-term damage like dry rot.

It can attract bugs who thrive in moist environments.
First of all, make sure that you are safe. Shut off all utilities. Your home is precious, but you and your family are priceless. Do not take any risks.

Call your homeowner's insurance company.

Take pictures and videos of all areas of the house where you see water or water damage.

Remove furniture, wall coverings, and rugs.

Call

Midwest Comfort Homes

at

816-988-8297.

We are open 24 hours a day, 7 days a week. Our highly trained disaster restoration specialists will

help you coordinate the mitigation, insurance, and restoration process needed to repair your home.
Don't remove water from a flooded basement if there is still groundwater above the basement level. This could cause unequal water pressure that could threaten the structural integrity of the foundation wall.

Heat the building enough to prevent freezing, but do not overheat the building.

Brace water-soaked plaster ceilings until they have dried and the stability of the ceiling has been assured.

You will have to remove historic wall coverings that have been water-soaked. Before you remove them, make sure to document the pattern, color, and texture of historic materials.

Historic wood floors need to be allowed to dry thoroughly before repairs begin. Moist wood causes the flooring to swell and warp. Fully ventilate both surfaces of the wood floor to allow the floor to dry and settle back down. Create airflow through each cavity by opening floor cavities.

Gently remove dirt, mold, and mildew. Do not power-wash or water blast historic buildings.
Note: You will not have to worry about these instructions if you call Midwest Comfort Homes! We have years of experience restoring water-damaged homes. No matter how large or small your restoration project is, our team of experienced technicians are standing by. We will work with your insurance adjusters to make sure your restoration bid is approved quickly, so you can get back into your home.
AT MIDWEST COMFORT HOMES. We are your Restoration Contractors in Kansas City
Call us, and we can get your home back together again. We are a fully licensed restoration company offering fire damage restoration in Kansas City with years of experience helping people like you.
Contact us today.  MIDWEST COMFORT HOMES • 1100 SW 24th Street Court • Blue Springs, MO 64015
(816) 988-8297 • service@mchrestore.com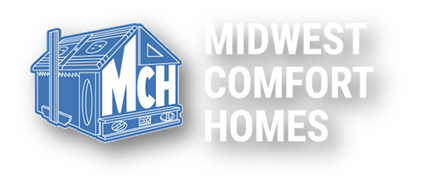 It's not business.
It's personal.
The driving force behind Midwest Comfort Homes is to be among the most trusted and respected home restoration companies in Kansas City. We will communicate with you throughout the entire restoration process to make sure you're well informed each step of the way. Our Kansas City restoration contractors will make sure you know what comes next and give you a clear timeline for project completion. Home Restoration Companies Kansas City will also be in close contact with your insurance company to ensure each step of the restoration is handled properly.