Restoration Companies in Kansas CityWhat Are the Classes, Categories, and Colors of Water Damage?–As a home or commercial property owner, you run the risk of facing water damage at one time or another. Water damage is one of the most common reasons for filing an insurance claim, accounting for 24% of all insurance claims. 
When dealing with water damage on your property, some fundamental information about the types of damage that can occur is important. This information not only tells you how you need to deal with the problem, but it also helps you communicate what's going on with contractors, tenants and insurance adjusters. In this article, we will go over the difference between the different classes, colors, and categories of water damage. Here's what you need to know. 
Water damage can be categorized in three ways depending on the source of the damage. These categories were designed by IICRC (Institute of Inspection, Cleaning, and Restoration Certification) to give a universal way to make sure the damage is properly assessed. The color of the damage corresponds to the category to help you identify the amount of caution you need to have when it comes to cleaning up. 
The categories and colors are:
This category is the least severe and means the water is originating from a sanitary water source. This may include a broken pipe, a home appliance, or rainwater. This category means the water you're dealing with most likely doesn't contain microbes that can make you or your tenants sick. 
However, just because it's the least severe doesn't mean that it can't turn severe. Not ensuring proper clean-up of Category 1 damage can quickly lead to the growth of mildew and mold, both harmful to residents in the long run.
Category 2 involves water that is coming from a potentially unsanitary source (gray water). That could include toilets or washing machines. Water from these sources can potentially expose you to biological or chemical hazards such as urine, fecal matter, bleach, or detergent. 
This type of water damage may or may not be harmful to humans. That's why it's important to take the proper precautions when dealing with this type of damage. You want to wear gloves when coming into contact with any of the damage. Be sure to disinfect any areas that are affected by the gray water. 
Category 3 is the most hazardous category on the scale. This type of damage requires immediate action to minimize the risk of serious health concerns. This kind of damage is caused by water that includes raw sewage, rising floodwaters, and river or groundwater. 
With this category, deep cleaning and disinfecting will need to be done by professionals who are specially trained to deal with hazardous materials. 
While the categories help describe the type of water that is causing the damage, the classes of water damage address how much water is causing the damage and how quickly it can evaporate from surfaces. The classes include:
This class has the least amount of water and damage. This class may only affect part of a room. It may also mean there is a larger area affected, but minimal moisture has been absorbed by materials in that area. 
This class affects the whole room including materials that absorb moisture such as carpets and cushioned furniture. Water that has seeped into the walls does not rise above 24 inches. Moisture will remain on structural materials like structural wood and particleboard. 
This class usually describes water that is coming from overhead. This results in ceilings, walls, carpet, insulation, and subfloors being saturated in the entire area affected.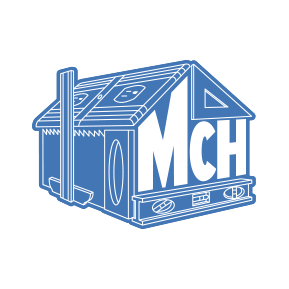 Class 4
This class includes wet materials with very low porosity such as hardwood, plaster, brick, or concrete. These surfaces usually take longer drying times and specialty equipment to ensure safe restoration.
When You Should Seek Professional Water Damage Restoration Help
With this knowledge, you might now be wondering when you need professional help cleaning up after you've experienced water damage. The answer is simple: Every time. 
Whether you're dealing with clear water or black, Class 1 damage or Class 4, a professional Kansas City area restoration company like Midwest Comfort Homes are experts in making sure the damage is cleaned up to eliminate the risk of you or your tenants experiencing health issues. Remember, while water may not pose a risk in the beginning, not properly cleaning it will lead to future risks. 
Contact one of our professionals today to discuss how we can help you take care of the water damage you've experienced on your property. 
AT MIDWEST COMFORT HOMES. We are your Restoration Contractors in Kansas City
Call us, and we can get your home back together again. We are a fully licensed restoration company offering fire damage restoration in Kansas City with years of experience helping people like you.
Contact us today.  MIDWEST COMFORT HOMES • 1100 SW 24th Street Court • Blue Springs, MO 64015
(816) 988-8297 • service@mchrestore.com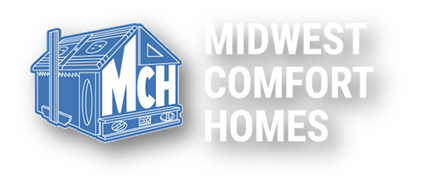 It's not business.
It's personal.
The driving force behind Midwest Comfort Homes is to be among the most trusted and respected home restoration companies in Kansas City. We will communicate with you throughout the entire restoration process to make sure you're well informed each step of the way. Our Kansas City restoration contractors will make sure you know what comes next and give you a clear timeline for project completion. Home Restoration Companies Kansas City will also be in close contact with your insurance company to ensure each step of the restoration is handled properly.