#1 Water Damage Restoration in Kansas City Explains Common Sources of Water Damage in Homes–When contained properly, water is life. However, when water is left uncontrolled, it can cause devastation. At Midwest Comfort Homes, we offer water damage restoration in Kansas City, but we also want to help you prevent damage to your home or business. Understanding the most common causes of water damage can help you prepare for the unexpected.
A sudden downpour, tornado, or another natural event can bring enough wind and rain to overwhelm even well-designed drainage systems. If the rain gutters on your home are clogged, or your roof is worn out, the situation will only get worse. We offer storm damage restoration in Kansas City, but we highly suggest keeping your gutters clean and having your roof regularly inspected by a licensed roofer.
Older homes with galvanized steel or cast-iron plumbing are at higher risk for developing deteriorated and leaky pipes. If your house has steel or cast-iron pipes, consider replacing them with PVC, PEX, or copper tubing. When you have older pipes in your home, they may begin to leak slowly and cause hidden damage, which creates mold, or they may burst at any time, causing flooding and damage. In the worst cases, pipes break while the owner is away for work or vacation. If water is allowed to sit in your home for an extended period, the damage will multiply each day exponentially and require comprehensive water damage restoration in Kansas City.
Water heaters need regular maintenance to extend their serviceable life. If your water heater has never undergone a complete maintenance service, it is most likely at least partially filled with silt and rust. Any water heater with a steel tank will eventually rust out and leak if not replaced on time.

A clogged shower, sink, toilet, or storm drain can cause flooding or hidden water damage. Clogged shower and bathtub drains are particularly problematic because the damage often remains hidden for long periods, creates mold, and causes structural damage. If this happens to you, Kansas City water damage services are available from many reputable companies. Still, it is always best to repair clogs and leaks as soon as you discover them.
Leaking dishwashers, clothes washing machines, water filters, and refrigerators often create hidden leaks that aren't discovered until hours or days after the leak begins. This can spell disaster for carpets, hardwood floors, or delicate furniture near the leak.
Hopefully, your home will never flood, but if it does, we can help. We love helping people repair their homes and businesses. Our experts can help you quickly get your home repaired after a flood or do fire and smoke damage restoration in Kansas City. Whatever you need, we are here to help.
The desire to help families recover from a disaster is the driving force behind Midwest Comfort Homes. We are not just another building restoration company in Kansas City; we are here to support you during this emotional time. We want to help you get back into your home as quickly as possible. Because we know better than most that this isn't business, it's personal.
The driving force behind Midwest Comfort Homes is to be among the most trusted and respected home restoration companies in Kansas City. We will communicate with you throughout the entire restoration process to make sure you're well informed each step of the way. Our Kansas City restoration contractors will make sure you know what comes next and give you a clear timeline for project completion. Home Restoration Companies Kansas City will also be in close contact with your insurance company to ensure each step of the restoration is handled properly.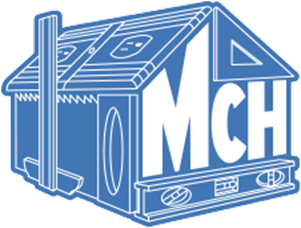 AT MIDWEST COMFORT HOMES. We are your Restoration Contractors in Kansas City
Call us, and we can get your home back together again. We are a fully licensed restoration company offering fire damage restoration in Kansas City with years of experience helping people like you.
Contact us today.  MIDWEST COMFORT HOMES • 1100 SW 24th Street Court • Blue Springs, MO 64015
(816) 988-8297 • service@mchrestore.com