Are you and your family prepared to handle a natural disaster? Is your home in good condition? According to the Federal Emergency Management Agency, Kansas was struck by 74 major disasters between 1953 and 2019––that's more than one a year! Midwest Comfort Homes offers Kansas City home restoration services and Kansas City fire and storm repair if a natural disaster strikes your home. Still, preparedness is critical for mitigating any disaster.
Heavy Storms
The most common destructive natural phenomena in Kansas are thunderstorms. The worst of these bring high winds, hail, and lightning. If you are expecting heavy thunderstorms in your area, your trees need to be trimmed properly, your roof needs to be in good condition, and it's best to have a covered parking area for your vehicles.
Flooding
Heavy or long periods of rain are often accompanied by flooding. Do you know the likelihood of flooding in your neighborhood or your place of work? Knowledge is power! Go to fema.gov and find out how likely flooding is near you or your loved ones. If you think your home is going to flood, it is best to get out while you can. If the flooding happens suddenly, get to high ground, and call local emergency services for help.
 Tornadoes
A tornado can form quickly and with very little warning. Do you know the safest place in your home to hide during a tornado? Are your trees trimmed? Is your home tornado ready? There is no stopping a tornado, but there is a lot you can do to keep yourself out of harm's way. Home restoration companies in Kansas City can help repair your home, but they can't replace someone you love. It's up to you to prepare for tornadoes and other disasters.
What Should I Do if my Home is Damaged During a Natural Disaster?
Several home restoration companies in Kansas City can help you with emergency response services. At Midwest Comfort Homes, we can help tarp off damaged areas of your home, start a claim with your insurance company, and get your home put back together.
Hopefully, your home will never be severely damaged by storms, flooding, or tornadoes. Nonetheless, if it is, we can help. We love helping people repair their homes and businesses. Our experts can help you quickly get your home repaired after a flood or fire. We even offer smoke damage restoration in Kansas City. Whatever you need, we are here to help.
It's Not Business, It's Personal
The desire to help families recover from a disaster is the driving force behind Midwest Comfort Homes. We are not just another building restoration company in Kansas City; we are here to support you during this emotional time. We want to help you get back into your home as quickly as possible. Because we know better than most that this isn't business, it's personal.
Call us, and we can get your home back together again. We are fully licensed Kansas City restoration contractors with years of experience helping people rebuild their homes and businesses after disasters.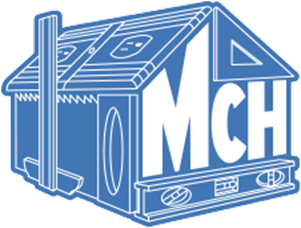 MIDWEST COMFORT HOMES • 1100 SW 24th Street Court • Blue Springs, MO 64015