Fire Damage Restoration in Kansas City 6 Things To Do Before And After A Devastating Blaze–As the owner or property manager of a multi-family apartment complex, one of the biggest nightmares imaginable is a fire. Destructive flames can quickly rip through a building, destroying the structure and residents belongings, and cause peril to those who live inside. 
Disasters still occur regardless of precautions taken to ensure the building's security and occupants safety.  Some scary statistics: a small flame can turn into a major fire in less than 30 seconds and room temperatures in a fire can be 100 degrees at floor level and rise to 600 degrees at eye level. 
These facts show why it is best to have a plan regarding your responsibilities in case of a catastrophic event. Here are six things you should do during what can be an incredibly stressful time: 
To ensure the safety of your tenants, the first – and the most crucial – thing you'll need to do is to inform all of your tenants what has occurred and ensure they don't try to enter the building if it is uninhabitable or dangerous. Does your insurance policy pays for temporary housing for tenants? Be sure to find out how much it will cover and then help residents find suitable accommodations.

Once the fire department has told you that the structure is safe to enter, you'll need to go in and assess the damage. Be sure to take multiple photos and write notes of the damage. Focus an eye on all areas of damage including structural faults and identify anything salvageable. This detailed documentation will help validate the claim when you file it with your insurance company to ensure you receive an accurate payout.
This process can be complex and even dangerous. Partner with a trusted fire damage restoration contractor. This will ensure that your inspection and documentation processes are safe, detailed, and complete. 
Obtaining a claim from an insurance company can be a lengthy process. That is why contacting your insurance company and asking them to send an adjuster as soon as possible should be at the top of your to-do list following a fire. This is also where all of the careful documentation that you and your contractor have done will come into play. 
If all of the tenants had to vacate the premises, prevent further liability by securing the property to keep looters and trespassers away. This includes boarding up doors and windows and covering any exposed areas. Consider installing a security fence for extra peace of mind. 
Fire Damage Restoration in Kansas City5.
Get help from an experienced Kansas City area fire damage restoration contractor as soon as possible
A team from a knowledgeable fire restoration contractor can inspect your property and document the damage. This will ensure that no detail is overlooked. These experts know exactly what to look for as they walk through your property. Because they have extensive experience working with insurance claims, they can work directly with the insurance company. This will prevent you from trying to navigate what can be a very confusing process. 
Following the insurance claims process, a fire restoration contractor will take steps to mitigate any further damage and get your property back to a habitable condition as soon as possible. Using industrial-grade equipment and processes, they'll eliminate debris, odor, and soot damage. They will also perform mold remediation and remove any hazardous chemicals that have been disrupted. 
Knowing who to call for help during this frightening time will avoid knee-jerk reactions so that you can protect your residents, your team, and your investment. Do you have an insurance agent that you can trust? A relationship with a local hotel if temporary housing is needed? How about a disaster restoration contractor who can help you with mitigation, restoration, and even securing your property during these processes? 
Fire Damage Restoration in Kansas City   Get Experienced, Compassionate Apartment Fire Damage Help From Midwest Comfort Homes 
AT MIDWEST COMFORT HOMES. We are your Restoration Contractors in Kansas City
Call us, and we can get your home back together again. We are a fully licensed restoration company offering fire damage restoration in Kansas City with years of experience helping people like you.
Contact us today.  MIDWEST COMFORT HOMES • 1100 SW 24th Street Court • Blue Springs, MO 64015
(816) 988-8297 • service@mchrestore.com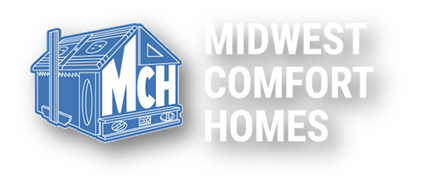 It's not business.
It's personal.
The driving force behind Midwest Comfort Homes is to be among the most trusted and respected home restoration companies in Kansas City. We will communicate with you throughout the entire restoration process to make sure you're well informed each step of the way. Our Kansas City restoration contractors will make sure you know what comes next and give you a clear timeline for project completion. Home Restoration Companies Kansas City will also be in close contact with your insurance company to ensure each step of the restoration is handled properly.