#1 Kansas City Water Damage Services Shows Amazing Commercial Water Restoration Project—Midwest Comfort Homes was called by this restaurant owner when a hard freeze caused their water lines to break. The owners were worried about the loss in revenue during our team's restoration process. So, the team at Midwest Comfort Homes helped by dividing the restaurant into working and none working rooms while the construction was underway. After a short few days, Midwest Comfort Homes had the business up and running again.
Water is a leading cause of major damage in the home. Many homeowners experience flooding due to heavy rains, broken pipes or sewage backups. Standing water can cause serious structural damage and, if not dried out quickly, contribute to mold growth.
Midwest Comfort Homes has years of experience restoring water damaged homes. No matter how large or small your restoration project is, our team of experienced technicians are standing by. We will work with your insurance adjusters to make sure your restoration bid is approved quickly, so you can get back into your home.
Midwest Comfort Homes also offers water and sewage damage restoration services for your business. While the process is very similar to residential restoration, we can also help you get your business back up and running as quickly as is possible. Call (816) 988-8297 to start your business restoration process today.
AT MIDWEST COMFORT HOMES. We are your Restoration Contractors in Kansas City
Call us, and we can get your home back together again. We are a fully licensed restoration company offering fire damage restoration in Kansas City with years of experience helping people like you.
Contact us today.  MIDWEST COMFORT HOMES • 1100 SW 24th Street Court • Blue Springs, MO 64015
(816) 988-8297 • service@mchrestore.com
It's not business.
It's personal.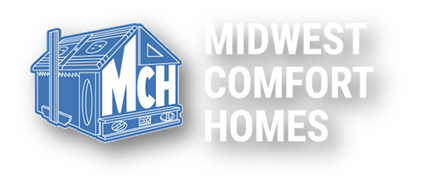 The driving force behind Midwest Comfort Homes is to be among the most trusted and respected home restoration companies in Kansas City. We will communicate with you throughout the entire restoration process to make sure you're well informed each step of the way. Our Kansas City restoration contractors will make sure you know what comes next and give you a clear timeline for project completion. Home Restoration Companies Kansas City will also be in close contact with your insurance company to ensure each step of the restoration is handled properly.